Activities
talks by alumni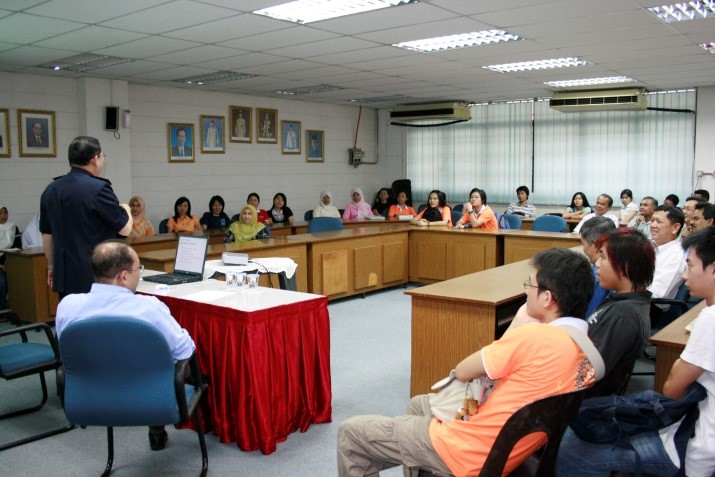 The alumni also appreciate the opportunities to visit their alma mater and to share with their former teachers and peers their experiences in the world outside the cloistered walls of the university. Thus, diverse talks are delivered on various topics such as finance and planning, the role of chemistry in crime investigations and why not join the police force?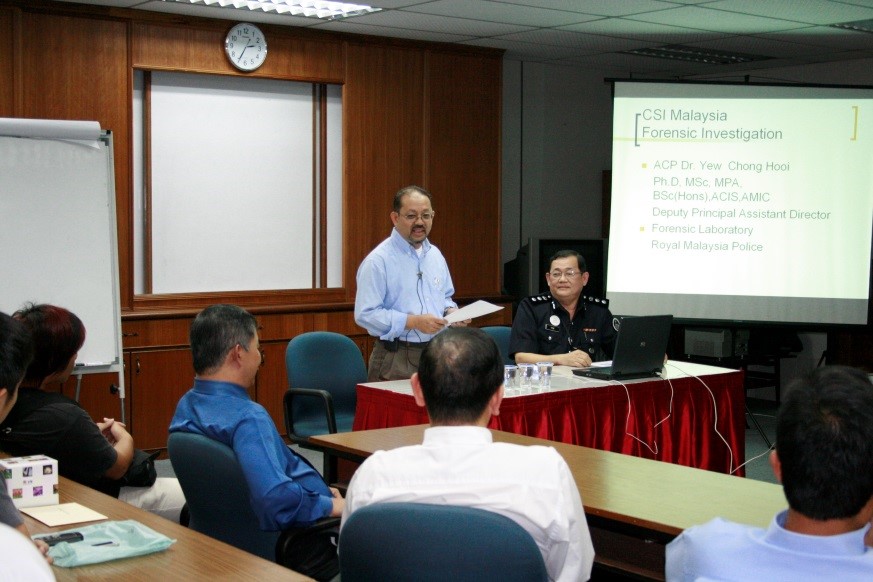 Prof. Wan Ahmad Kamil Mahmood, the dean, giving a brief introduction of the speakers (Supt. Leow Kam Soon,in a navy blue shirt and ACP Dr. Yew Chong Hooi, seated next to the dean) to the audience.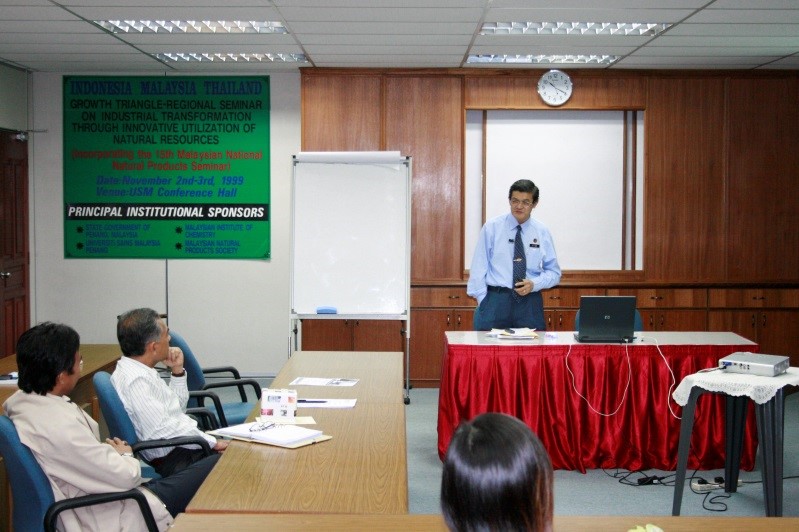 A talk on financial planning (a topic which concerns all) delivered by another alumni member.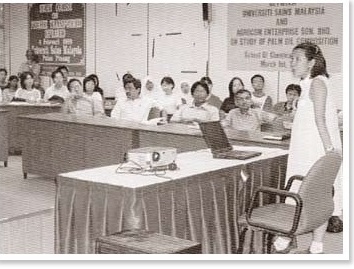 Dr. Beth Yap (an alumnus) from Intel Technology Sdn. Bhd. giving her presentation during a chemistry alumni seminar.